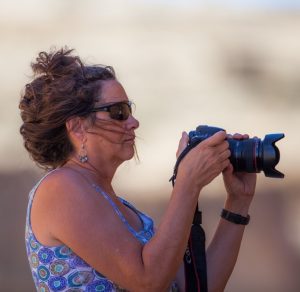 Welcome to the creative playground of Image, Sculpture, Verse. I live in a river town nestled in the Chugach Mountain Range of Southcentral Alaska.
I am drawn to books and art, mountains and music, cities and seas, food and people. I am a "maker" and express my awe of the world through the creative arts of photography, writing, and hand-built ceramics.
This much I know to be true: Everything is interesting if we just pay attention. The world is an amazing and inspiring place where art, beauty and the inherent drive to connect with each other will never fail to sustain us.
A little bit about past qualifications earned:
Books:
2019: Water Mask, University of Alaska Press
2012: Kayak Girl, University of Alaska Press
2007: Hanna Bear's Christmas, Fitzhenry & Whiteside
2001: Carry Me, Mama, Fitzhenry & Whiteside
1997: Mountain Climbing, Perfection Learning
1997: Iditarod, The Greatest Win Ever, Perfection Learning
1991: Baby Talk, Insight Books
Clips and Photo Credits
* Middle Way Café: A show of Landscape, Floral and Experimental Images, Forthcoming: Dec. 2018-Jan. 2019
* Pieces of Alaska: Image and Verse show at Alaska Humanities Forum. Photographs and poetry of Alaska Railroad & Coal Creek Mine Feb. 2016
* Many Things Were Visible When The Earth Was Thin, essay in Stoneboat Journal, 2016
* On Being, With Krista Tippett: essay titled, The Way of the Horse, 2015
* Last Frontier Magazine: photo essay titled, Graveyard Dredge, 2014.
* Ice Buttons accepted for curated art exhibit with Stillpoint Arts Quarterly, Winter 2014
* Cover photo "Trees": Cirque; A Literary Journal for the North Pacific Rim, Dec. 2012
* The essay Rushing into Summer, Orion Magazine, on-line: The Place Where We Live, 2011
* The poem, This: Editor's Choice Award for Spirit First, Spring 2012
* YWCA Celebrating Women Writers Program, a presentation at the Anchorage Museum of History and Art, Sept. 2004
* Hand Cranked, for Alaska Magazine, 1998
* Article The Great Outdoors featured in the Children's Television Workshop, Sesame Street Parents Magazine, 1989
* Photography Show: featuring prints of Yupik and Inupiaq village life; Sleepy Dog Café, and Jitters Café, Eagle River, Alaska, 1997
* Skijoring Joy, for We Alaskans, Anchorage Daily News, 1996
* Appeared on ABC's Caryl and Marilyn Show, Oct. 1996 in Los Angeles. Spoke about how children learn and develop creativity
Awards
Finalist, The Willa Literary Award for the book, Water Mask, from Women Writing the West                                                                                                                                                                      2nd Place Children's Non-fiction for the book, Kayak Girl, from National Federation of Press Women
Alaska State Poetry Contest winner for the poem, No One Thing
Golden Kite Award nominee for outstanding non-fiction for Iditarod: The Greatest Win Ever (Perfection Learning)
Best Creative Non-fiction in the literary journal New Letters; for the piece On the Edge of Ice (about accompanying a whaling crew in the Arctic)
Anthologies
2014: Women Taking Steam appears in Women Awakening: Discovering Our Personal Truths, edited by Diane DaBella
2013: Water Mask appears in An Anthology of Babes: 36 Women Give Motherhood a Voice, edited by Suzi Banks Baum
2011: On the Edge of Ice was featured in a web anthology titled, The Ultima Thule: Stories of the Alaskan Arctic, edited by Shannon Huffman Polson
Contact: monicadevine@gmail.com